Purchase Local Honey and Products
Our honey products are ALWAYS 100% Grade A pure raw honey with just the basic filtration. We never "extend" our honey with corn syrup or otherwise.
List of Our Honey Products & Cost
Many people ask "How do you get Orange Blossom honey (or any other type)?" When bees feed on orange blossoms the honey retains the flavor of the flowers. The honey products actually taste like the flower smells! Come to a local Farmer's' Market and enjoy our Free Honey Tastings to sample all the different varieties of our honey!
Currently we are selling at the following Farmers Markets: Alum Rock, Monterey, Carmel, Union City, Evergreen, Cupertino, and Alameda. Later in the season we will also be at the Farmers' Markets in Los Gatos, Saratoga, Carmel Valley, and Morgan Hill.
You can call us to purchase local honey at 408-531-5045 or use our Inquiry Form to purchase honey products and more. Would you like us to bring them to one of our markets? Sure! You can pick them up there. Simply use our Inquiry Form to let us know what products and which market and we'll be sure to have them for you.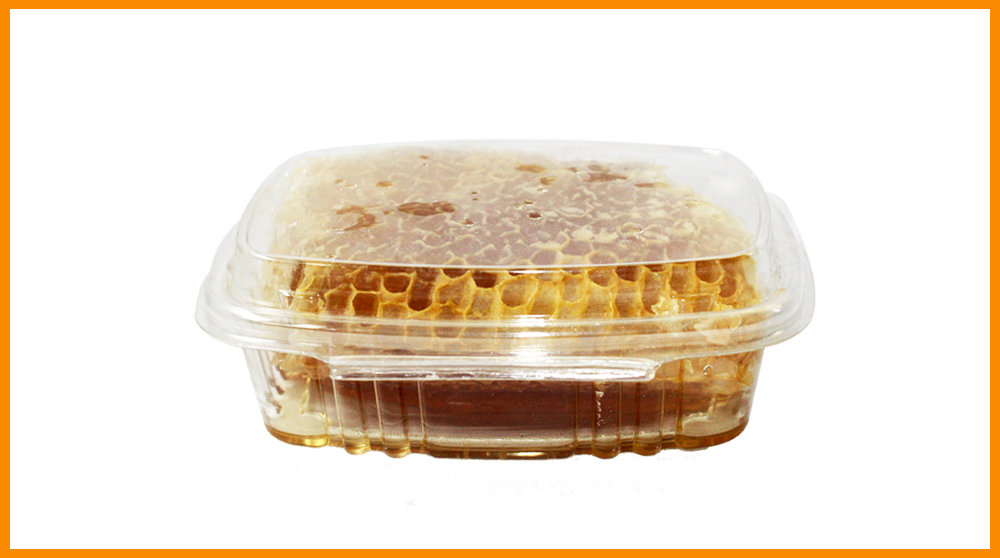 Wildflower Honeycomb – $18.00 per pound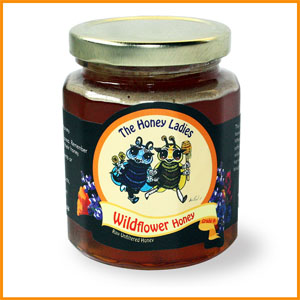 Pricing to Purchase Local Honey
Wildflower 12 oz 12.00
Wildflower 1.5 lb 22.00
Wildflower 3 lb 36.00
Wildflower 1/2 Gallon (6lbs) 60.00
Wildflower 1 Gallon (12 lbs) 100.00
Orange Blossom – Same as Wildflower
Blackberry Blossom – Same as Wildflower
Sage Blossom – Same as Wildflower, except 1/2 gallon is 70.00 and full gallon is 120.00
Clover Blossom – Same as Wildflower, except 1/2 gallon is 70.00 and full gallon is 120.00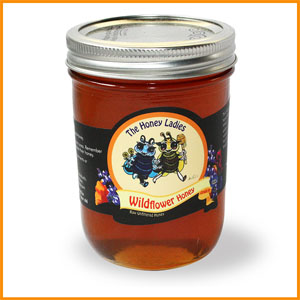 Specialty Honeys
Meadowfoam Blossom

12oz 12.00
1.5lb 24.00
3lb 36.00

Lotus Blossom

12oz 12.00
1.5lb 24.00
3lb 36.00

Poison Oak Blossom

12oz 12.00
1.5lb 24.00
3lb 36.00

Buckwheat Blossom

12oz 12.00
1.5lb 24.00
3lb 36.00

Raspberry Blossom

12oz 12.00
1.5lb 24.00
3lb 36.00
Specialty size will be priced according.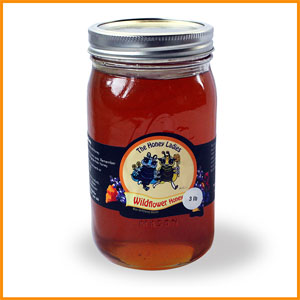 Honey Varieties Available
(Depending on the season)
Wildflower varieties (Please specify: Evergreen/San Jose, Los Gatos, Carmel Valley, Mt. Diablo or Morgan Hill)
Blackberry Blossom
Buckwheat Blossom
Cherry Blossom (limited season)
Clover Blossom
Orange Blossom
Poison Oak Blossom (limited season)
Raspberry Blossom
Black Button Sage (available in summer)
Strawberry Blossom (available in summer)
Meadowfoam Blossom
Lotus Blossom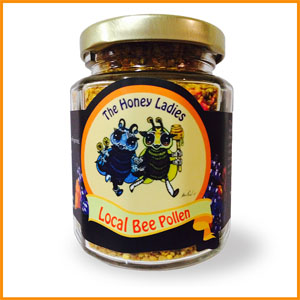 Bee Pollen 6oz. – $12 | 12oz. $24
Bee pollen is the male seed of a flower blossom which is collected by the honeybees and mixed with the bees' digestive enzymes. Bee pollen is low in calories but rich in proteins, amino acids, vitamins, minerals, enzymes, beneficial fatty acids, carbohydrates, and bioflavonoids which are antiviral, antibacterial and helpful in lowering cholesterol, and stabilizing and strengthening capillaries. Its ability to rejuvenate the body, stimulate organs, enhance vitality and accelerate the rate of recovery makes it a popular tonic among athletes. Bee Pollen is the only plant source that contains the exclusive vitamin B12.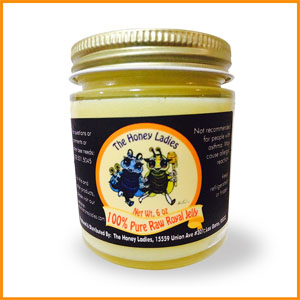 Royal Jelly 6oz. – $40.00
Precious and rare, and treasured as a beauty secret of royalty, this special "jelly" is believed to be able to nourish the body on the inside and revitalizes it on the outside as well. Unlike honey, Royal Jelly is not collected by the honey bees from flowers. It is a creamy white or pale yellowish substance specially created by special worker bees (called nurses), who mix honey and bee pollen with enzymes in the glands of their throats to produce this extraordinary food. All bee larvae are fed royal jelly mouth to mouth by the nurse worker bee for the first three or four days after hatching. After that, only the Queen Bee is fed Royal Jelly, it is the only food the Queen Bee eats. Worker bees are all females and live about 2-3 months. The Queen Bee lives up to 5 years!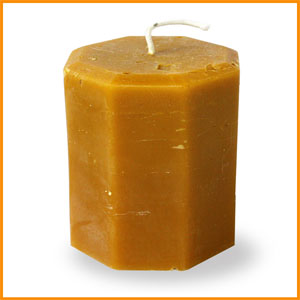 Beeswax Candles – $4 to $30
Sizes and varieties vary
We currently have several different shapes and sizes of our 100% Beeswax candles. It is estimated that bees fly 150,000 miles to collect enough nectar to produce six pounds of honey just to secrete one pound of wax. Our candles are environmentally friendly and safe, non-toxic with no added chemicals. They burn 2-5x longer and cleaner than oil-based candles. 100% Beeswax candles are the only candles that emit negative ions to purify, cleanse, and improve air quality! Plus they make your house smell like Honey! We also have 100% Beeswax for furniture in three sizes; logs, pucks and bricks.
Tapers: $7.00
Pillars: $16.00
Pillars – short: $12.00
Octagons: $18.00
Beehives: $6.00
Hearts: $5.00
Votives: $4.50
Logs: $4.00
Pucks: $4.00
Bricks: $30.00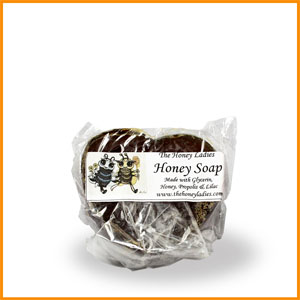 Honey Soap with Propolis – $5.00
The Honey Ladies make their Honey Soap with propolis. Propolis is antibacterial, antifungal, antiviral, anti-inflammatory with antioxidant effects and has been used as a natural cure and healing agent for many centuries. It has the ability to provide protection against infectious invaders, promote healing and the regeneration of tissue. It has been used as ointments for healing cuts and wounds and is a good weapon against bacteria when it is used topically. It is also helpful for acne, burns, insect bites, and can help heal infections that have already begun.
Looking to refill your honey stock, call us to purchase local honey today at 408.531.5045 or fill in our contact form.
 Join our social community and learn more about what the Honey Ladies are up too. "Like Us" on Facebook by Clicking Here!